Services for Running Your WordPress Business
Virtual WordPress Services, available at your fingertips any time of the day, any day of the week. Always there for you to keep you business humming like a bee
We bring WordPress solutions to our clients both in development and optimization.
Research & Analysis
We analyze your site for possible bottlenecks and research the best solutions
Product Launch
You have a new product or service that needs to go online. We will get you there in no time
Growth Business
You grow and so do your online needs. We are here to keep your business thriving
We help you boost your conversion rate
Through solidly coded themes and speed optimization tweaks we make sure your customers stay longer and become long term clients
Theme Development
We build state of the art custom themes theme that will attend to your every needs, load fast and look crisp
Speed Optimization
Having an online business running on WordPress that has become sluggish over time? We'll fix that for you
Turnkey Setups
Need a quick site set up that looks good, runs well and makes your services or products look stunning? We can help with that too
SEO Optimization
Often SEO is an afterthought for clients. Not for us. Let us help you catch up and make your site SEO proof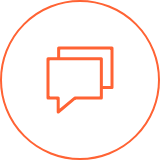 WordPress Consults
Sometimes you just need a listening ear. Someone you can spar with on your businesses' WordPress issues. We know just the guy for that
Business Growth
Stuck due to growth? Site becoming slow and layouts no longer fulfilling your needs? Come talk to us
Often you need to add several classes to the body class besides the default classes. We can update the WordPress
Our customer experienced an error using Amelia Forms. It would not load properly even though we had added its scripts
Oxygen Builder should run on any server that can run WordPress one would assume. And DreamPress does run WordPress websites.
At production I had added FAQ based on https://www.youtube.com/watch?v=GTw3rzcPC9k . On staging it worked fine but now on production the
Interested to
get our featured service?